As the year draws to a close, most people are starting to think about what the new year may bring and the goals they want to accomplish and dreams they hope come true. If you're thinking of starting a business in 2019, perhaps you're interested in getting in on all the car-sharing action. This is a booming industry that isn't likely to slow down anytime soon. Read on for some helpful tips you can follow to help make your venture a success.
Research Competitors and Find a Way to Stand Out
To create a successful venture, research your competitors so you know who is out there catering to your audience and what it is they offer. Don't just look at local businesses in your area, either; you need to examine firms that are national or international yet trade in the same region as you.
Discover information such as what price points competitors charge their clients; what their specific services are; if they're targeting a particular niche; what kind of customer support they offer; where and when they market; what their sales process consists of, etc. Once you have these details, use the data to help you find a way to stand out.
With numerous car-sharing businesses on the market, you need a point of difference, or a USP — that is, a unique selling proposition. Basically, this means you're different to competitors in some key way. Keep in mind that this unique factor also has to be something people are actually interested in and will pay money for, or else you'll never create a sustainable venture.
Think about services that will help your business stand out, or find ways to cut prices significantly. Alternatively, have a USP concerned with the customer service you provide, the locations where you're based, the types of vehicles you have available for clients or another factor. Get clear about exactly what your target market wants. By knowing the types of benefits they're interested in, or the kinds of problems they need help solving, you'll design a business that satisfies these needs.
Source the Best Tech for Your Processes
Another vital component is sourcing the best technology for your car-sharing processes since this will be a key part of how you do business. You want clients to find it quick and easy to locate and book a car or trip online, after all. This ensures they finalize orders and come back to use your services again and again, and that they're more likely to rave about your offerings to others.
It pays to search for a technology platform designed especially for car-sharing businesses. When you make this choice, you're more likely to get access to software that doesn't need to be customized so drastically (since this can get expensive and time-consuming), and which will also get updated regularly with new features and security protocols.
Choose tech that can scale over time, so as your business grows, you don't have to switch providers. Also, find an offering that enables things such as a user-friendly portal/website for conveying information and taking bookings and payments. You'll also want a GPS system to track vehicles, the ability to provide keyless entry and ignition systems for cars and a fleet management tool that covers maintenance schedules, repairs and the like. To help you on your way, check out Ridecell.com, a trusted name in car-sharing business technology.
Put Together a Detailed Plan of Attack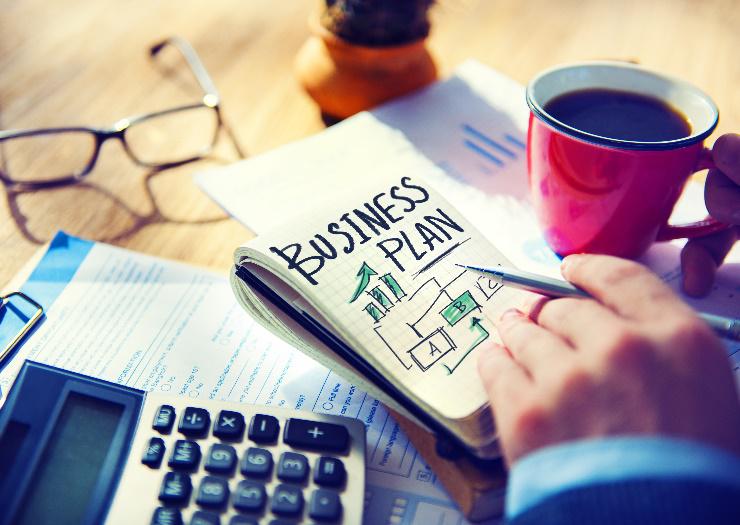 The next step is to put together a detailed plan of attack for the coming months. When you start a new business, it's easy to get distracted by all sorts of things. Help yourself to stay on track and continually think strategically by creating a business plan to follow. By making yourself develop this guide, you will have to think about every facet of operating the business. As such, you'll ensure each base is covered and that you haven't forgotten any important elements.
As time goes by, especially over the all-important first 12 months, a business plan gives you steps to follow to help you achieve your goals. Quality plans include details on things such as exactly what your business will offer and how, when and where; the price points you'll charge and likely sales and profit projections; and the target market you're going after.
Your plan should also cover who, if anyone, will be working in the business with you, particularly partners and/or investors. Detail which responsibilities each person will be taking care of. In addition, note your marketing and sales strategies, and legal and insurance factors needing to be addressed.