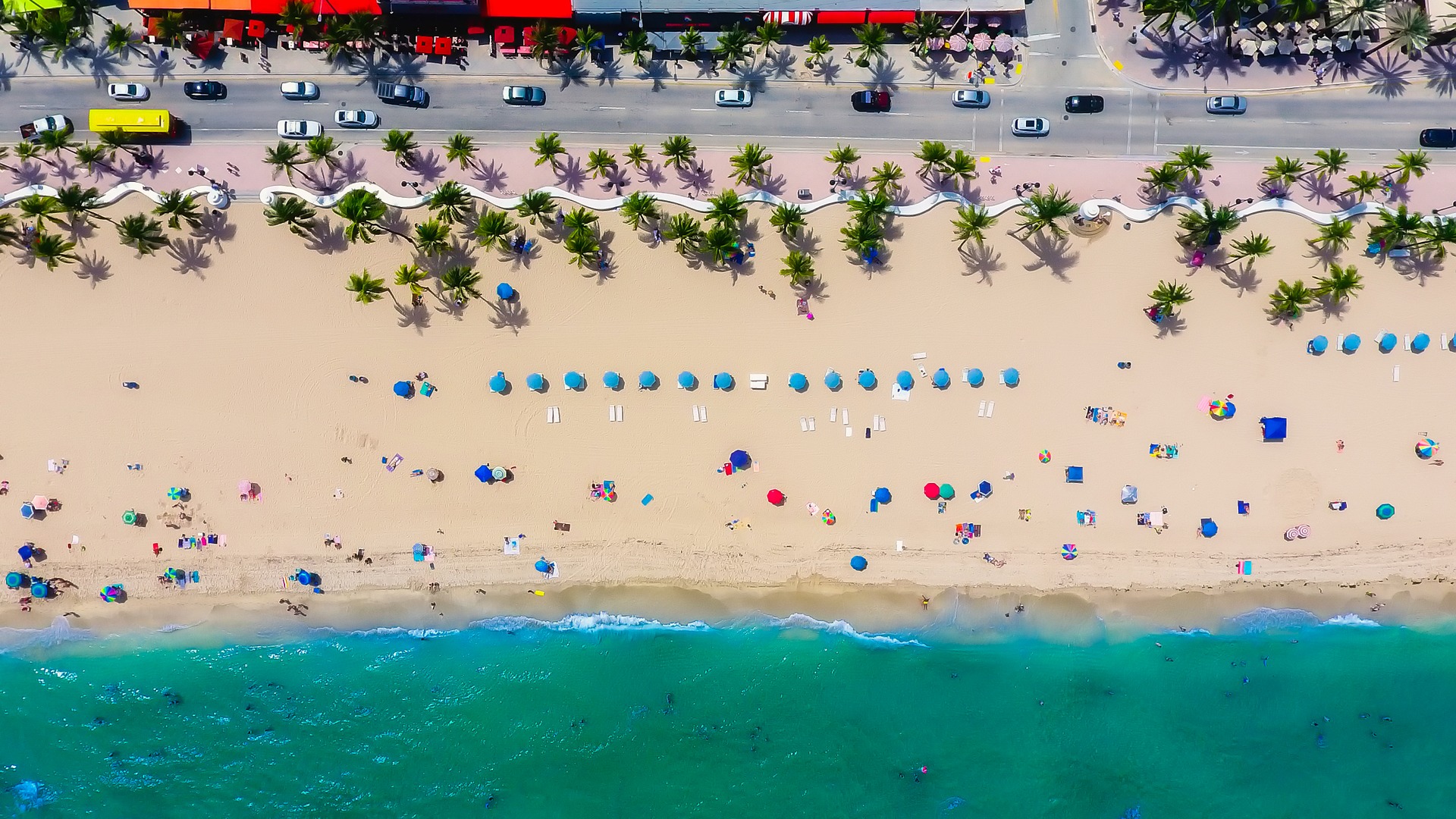 Florida is home to numerous amusement parks, beaches, state parks, caves and other incredible attractions. As you can see from Capital Resorts Group reviews, the state is an incredibly popular vacation destination in the US. Sunshine State is perfect for absolutely all travelers, no matter what travel activities you want to enjoy, ranging from family-friendly options to adrenaline-filled opportunities.
Dry Tortugas National Park
This 100 square miles national park features numerous open water parts, being a remote park under the responsibility of the US National Park Service. You cannot find fresh water on islands. This is the reason why the name is "Dry" Tortugas. Once there you will want to see Fort Jefferson, an incredible fort dating back from the nineteenth century. You can spend the night in campgrounds or right above chartered yachts. Dry Tortugas is wonderful for those interested in diving and snorkeling but there are many other activities you will surely love.
Key West's Butterfly Conservatory
Key West Butterfly And Nature Conservatory stands out as an incredible butterfly park, a home to over 50 species. Butterflies live in highly controlled habitats including flowers, waterfalls, trees and plants. Many birds live there and you can visit a really interesting learning center allowing you to see some live caterpillars that are at different live stages. Visitors can learn about all butterfly life cycles, butterfly species, physiology and anatomy. Make sure that you also visit the gift shop.
Marie Selby Botanical Gardens
These beautiful botanical gardens are located on the grounds of the former home of William and Marie Selby, in Sarasota Bay. You can go through gardens that are expertly designed and simply get rid of the hustle of the big cities. This entire garden is dedicated to the display and study of epiphytes. Scholars come from all corners of the world visit. Besides the actual gardens, visitors can enjoy great dining options while participating in one of the numerous events held there. The Marie Selby Botanical Gardens are even great for weddings.
Busch Gardens Tampa
This Tampa amusement park with an African theme actually has numerous themed areas, all named after different regions in Africa. You can enjoy the Serengeti Express, a wonderful replica steam engine. It stops at various parts of the park. You will also enjoy Skyride, the aerial tram that covers other parts of the park. You will surely appreciate the roller coasters present in various spark areas but be sure to also enjoy shopping, food and drinks. Busch Gardens does have some animal exhibits with exciting animals like cheetahs, alligators and Asian elephants.
Lion Country Safari
This is the only safari park in Florida that is drive-through. Around 1000 animals live in the park in an environment that is completely free. The area covers 600 acres and is located close to the wonderful West Palm Beach. Lion Country Safari appeared in 1967 and was actually the very first US cageless zoo. Once there you can visit a park in special enclosed vehicles so you can observe animals that come from 6 continents. This includes ostriches, rhinos, zebras, giraffes and lions.